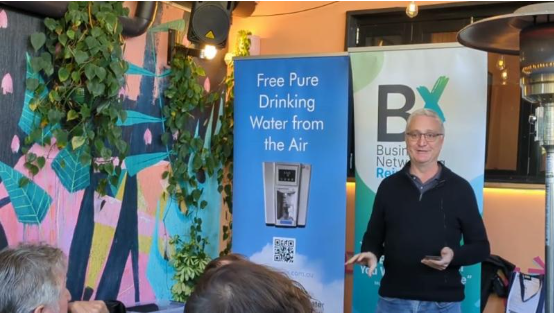 The reason behind this presentation SEO – It's Not Rocket Surgery, is that one of my customers got ripped off by a so called SEO (Search Engine Optimisation)  "expert". I want to pull the curtain back on SEO with the main message being that anyone can DIY SEO.
Who is the best person to do SEO for your business? You.
Nobody knows your business better. This is a guide to DIY SEO that is easy to follow and implement.
The fundamentals of SEO haven't changed since the Google Panda and Penguin updates way back in 2011. These are:
Sitespeed
Mobile friendliness
On page SEO
Quality, fresh, regular content
Backlinks
It is widely thought that the final 2 are the most important.
For this article, I am going to recommend solutions for WordPress as it is the most popular web building tool out there.
Site speed
There is a free tool that can analyse Site Speed for you: https://gtmetrix.com/
Dont worry about the jargon that it spits out, just look at improving the score.  Note: aiming for 100% is usually unachievable and can have detrimental effects to the functionality of your website.
All we need to focus on is solutions:
Find a quality web host.  You get what you pay for.  If you are paying a couple of dollars per month for hosting – its probably going to be on low quality shared hosting that takes too long for sites to load. Recommendations:

Premium shared hosting – Savemi!
Premium WordPress hosting – WP Engine

Install a site speed plugin.  We use Hummingbird for WordPress. It is free and very user friendly for set up.
Reduce the size of images on your site.  Many of our clients just upload images at full scale to their sites.  Reduce the dimensions and quality of the images with FREE online tools such as https://tinypng.com/.

Once all images have been resized, use a futher, free tool called Smush to reduce image sizes on your website end.

Use a CDN (Content Delivery Network). We use Cloudflare free plan.  What does a CDN do?  In laypersons terms is puts your site to thousands of servers all over the world.  Ie as close to your user as possible.  Cloudflare has the added bonus of helping to secure your site.
Switch to a fast theme.  According to Bing Chat some of the fastest WP themes in 2023 are:
Mobile Friendliness
Google provides a free tool to analyse the mobile friendliness of your site: https://search.google.com/test/mobile-friendly.
Again dont worry too much about the jargon that it spits out.  The best way to fix it is with a change in theme to a more responsive one.  Any of the themes listed above will do that job for you.
On page SEO
If you have a site built upon WordPress, then you must add a free plugin to help you with on page SEO: Yoast.  This is also available for Shopify.
Yoast has its own "Wizard" to help you configure your site and socials.
Configuring Yoast for your site.
Firstly, lets start with Keywords.  Google provides a free tool to help you (all you need is a Google account): Keyword Planner.  To find out more about selecting keywords, read this article here called: Keywords. The cart before the horse?
With Yoast, each page you can specify the:
1.    Page title
2.    Page Description
3.    Content
4.    Cornerstone content
Fresh, original content
Q: Who is the best person to do SEO for your business?
A: You.  Or someone else in your business that understands it implicitly.
Why? Since the notorious Google updates Panda and Penguin in 2011, the fundamentals of SEO have not changed radically.  Google rewards and prioritises sites that provide fresh, original content that succinctly answers users questions.
Furthermore, in August and December 2022 Google made significant changes to its algorithm called the "helpful content update."  The aim of this was to prioritise content that was written for humans rather than written to appease search engines.
What is meant by Quality Content? Is it a little subjective? It is.
It's content that answers the questions or search queries of the user.
Why are you the best at doing this?
You speak with customers every day. Answering questions, solving problems (also make sure that you have an FAQ page)
Or if you are in a large organization, make the sales team and customer service teams your best friend.
"Yes Jon, but I don't have the time to sit and write…."
Your prayers were answered on Nov 30 2022 with the launch of Chat GPT. Earlier this week, Microsoft Bing added an AI image creator to their platform. Both Free.
Make both of these your best friend.
Here is how I used it earlier this week for my Atmospheric Water Generator business: "write a unique, SEO friendly, 300 word article about El Niño and it's affects on Australia." I then instructed Image creator "create an image of a child drinking a glass of water in the desert."
Like writing an essay at Uni, take the information that you have and add your own thoughts, experiences and conclusions. Chat GPT gives you the framework.
Link Building
Link building is important to give your site authority. It's simply a back link from another site to yours. Contrary to popular belief, you don't need a heap of them, you need quality.
Government and Education sites are the best.
Why are you the best person to get links? Because you are here. As you are developing your network with others in related fields, instead of asking for a referral, ask to write a guest post on someone's site with a link back to yours. Make this reciprocal.  They get good quality content on their site and you get a backlink to your site.  It is win-win.
The One Percenters
1. 99% of businesses that I have dealt with do not name their images correctly nor have alt tags. What are alt tags? Say a person with visual impairment is using a screen reader to view your site. What do you want to tell that person about the image? Hint: You can use keywords.
2. Google Business is an afterthought for 99% of businesses and I can't work it out. It literally puts you on the map and what do you see first? The map. Fill out every field in your profile and post to it every time you post to to your site and other socials.
3. Measure and make changes. We use SE Ranking.